University of Calgary Solar Team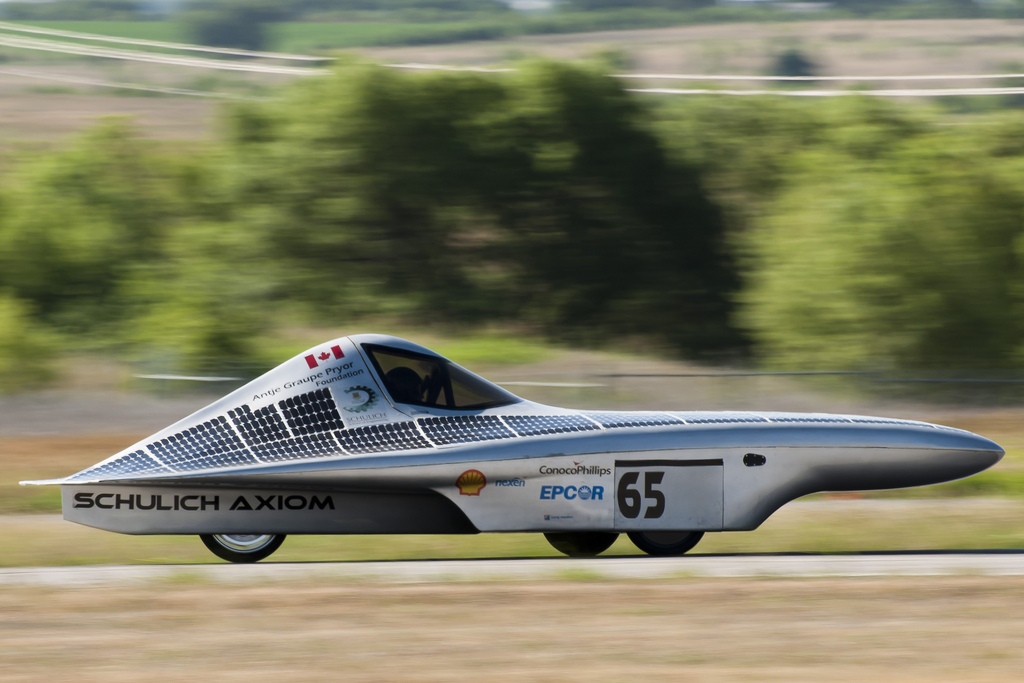 The University of Calgary Solar Team's purpose is to educate the community about sustainable energy and to serve as an inter-disciplinary project through which students and faculty from various departments can collaborate in supporting the development of sustainable energy technology.
Throughout the years, the team has competed in both the World Solar Challenge and the American Solar Challenge. Most recently, the team finished in sixth place at the 2010 American Solar Challenge and was awarded the Mechanical Excellence award and the Sportsmanship award.
As a completely student-run organization, University of Calgary students on the team are able to develop their skills through experiential learning. Students are challenged to not only be innovative in developing a solar vehicle but also to use their skills to find new ways to captivate the community and educate the public on the importance of sustainable energy development.
With the support of the Antje Graupe Pryor Foundation, the team has been able to provide students from various disciplines an outlet to apply their knowledge from the classroom, as well as to learn and develop some of the most cutting edge technologies in the field of solar energy vehicles.